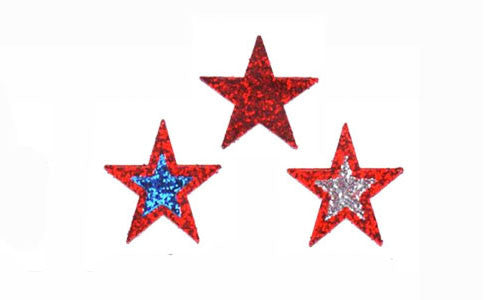 Not to brag but, our glitter stickers are the BEST!
You get 23 large or 72 petite star stickers on ONE SHEET!
A new sticker every time that lasts all day! Don't forget they can be
layered to match any uniform or costume. (Shown above- Red layered with
Royal and Silver).